Mossy Creek Middle School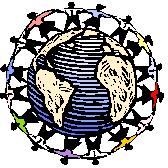 Golden Gators Dance Team
About our dance team
Our dance team is more like a club than an actual competitive sports team. The purpose of our dancers is to represent the school at school-wide and community functions such as pep rallies, parades, basketball games, and school showcases dancing choreographed routines in a variety of styles. This year we will have tryouts in May and attend a one week camp. We will send information and applications to your school. If you have any questions, please contact Donna Burner @ (478) 951-7712.
Requirements
Dancers must be willing to try new "moves", perform before an audience and attend practice on a regular basis.
Golden Gators are expected to:
1. Be able to practice at least two or three times a week and on time.
2. Dance to their full potential.
3. Maintain a positive attitude at all times.
4. Respect your coaches and team members at all times.
5. Help another dancer if they need help.