Congratulations to our 2023-24 Game Squad Cheerleaders
7th Grade (current 6th graders)
2
3
4
5
6
7
9
11
14
15
17
19
21
25
27
28
8th Grade (current 7th graders)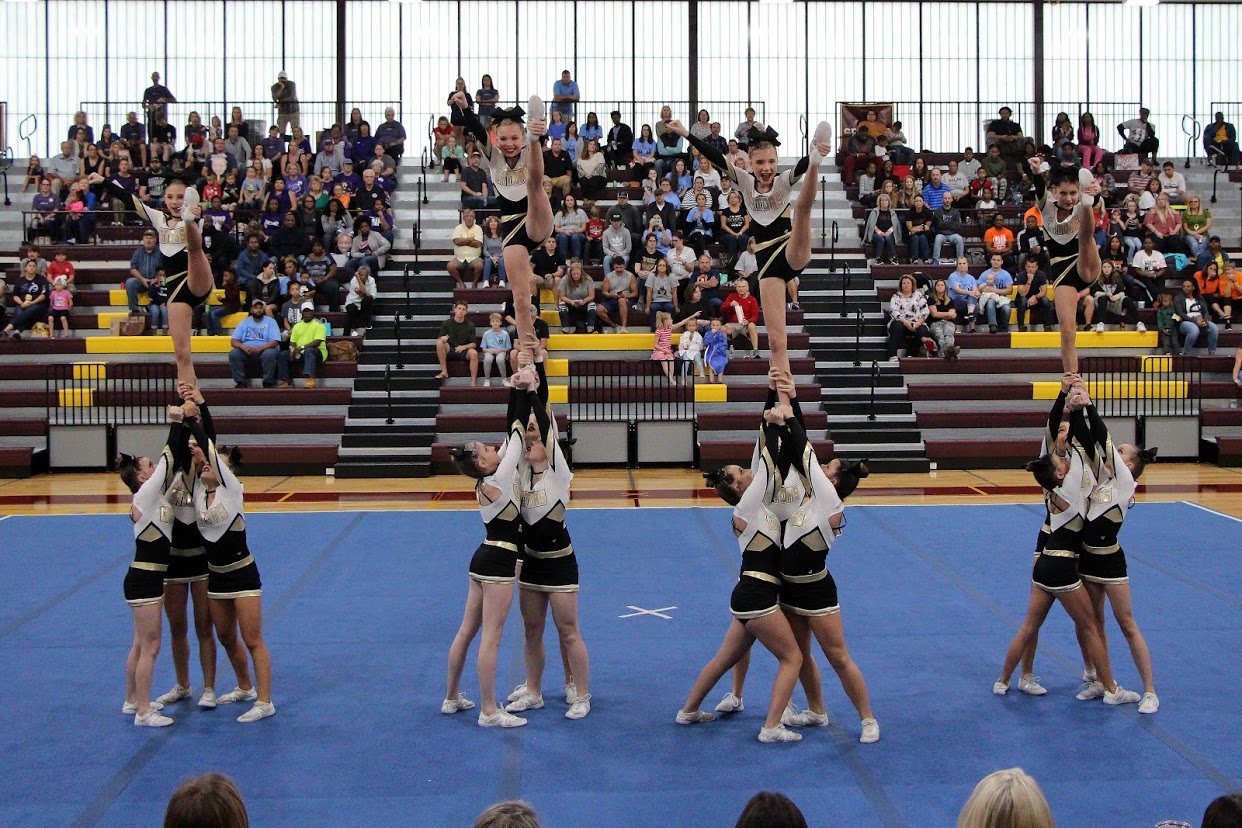 2022 Competition Dates:
Sat. Sept. 17 @ NHS
Sat. Sept. 24 @ HOCO
Sat. Oct. 1 @ HMS
Sat. Oct. 29 @ HOCO
(County Championship)
7th and 8th Grade Cheer Info
Please fill out the google forms sheet attached.
Students must have a current physical on file to be able to attend tryouts.
Please create a Dragonfly account if you do not already have one. You will need to upload insurance info. and physical form into this platform. There are several medical questions as well.
We will have optional practice on Friday August 7th from 3:30 to 5:30 in the Lunchroom.
Try outs will be Monday August 10th from 3:30 to 5:30 in the Lunchroom. If you have softball or competition cheer at that time. you can send your try out video to Mrs. Mixon at kasey.mixon@hcbe.net